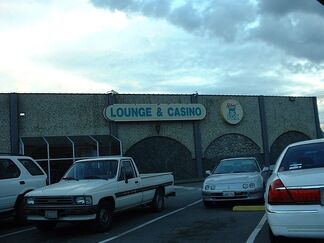 Hours, Tables, Location
Edit
Open 24/7.
4 tables.
6010 Stockton Blvd, Sacramento CA. Phone: 916-399-4929
Limit hold 'em: 4/8, 4/8 with a full kill, 8/16?, possibly 10/20?
They were only spreading 4/8 full kill when I was there on a Sunday evening, and only one table of it. I don't know if they spread other limits, or when, but the brush board had columns labelled 8/16 and 10/20.
The 8/16 spreads often enough (3-5 times a week, in the evening), but I have never seen the 10/20 go (though some have told me it has). Jay
Game Info
Edit
The rake is $4 per hand. The rake is taken from the pot after the flop.
Posting: New players need not post.
Shuffling: Shufflemaster machines are standard on all tables.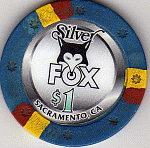 Wait Time
Edit
Depends greatly on number of tables in use; on Sunday night when I went in at around 8pm, there was a wait list of three people for the lone running 4/8 game, but 10 minutes later I was in a seat (the earlier two names did not respond when called).
Tournaments
Edit
None, though apparently once every few months they have a special tournament. Nothing regular.
Jackpots
Edit
Gold Bad Beat Jackpot: Quad 8's or better beaten = $100,000 (Feb 06)
Silver Bad Beat Jackpot: AAAKK or better beaten by quads or better, $12000 (Feb 06).
Royal Flush Bonus: progressive by suit. All suits were around $300 each in Feb 06.
High hand for each day wins $100. (High hand is 3 times a day - Jay)
Atmosphere
Edit
Service and Comps
Edit
Visited By Wiki Authors
Edit
Visited by MarkT in Feb 2006.
Community content is available under
CC-BY-SA
unless otherwise noted.