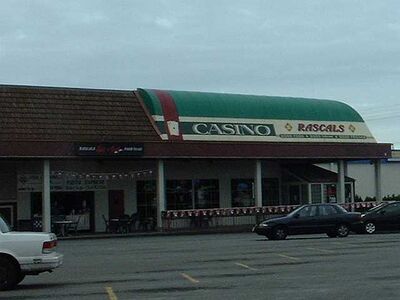 Hours, Tables, Location
Edit
Rascals Casino in Seattle is technically not in Seattle but unincorporated King County. This explains why they are able to offer poker even though the city of Seattle has banned gambling. (King County, like most of Washington, allows card gambling).
Limit hold 'em: 3/6
Rake:
Blinds: unknown.
Posting: unknown.
Shuffling: All tables are hand shuffled.
Game Character: unknown.
Wait Time: unknown.
Tournaments
Edit
4:30 and 6:30pm every day, $30+$3 NLHE.
Jackpots and Promotions
Edit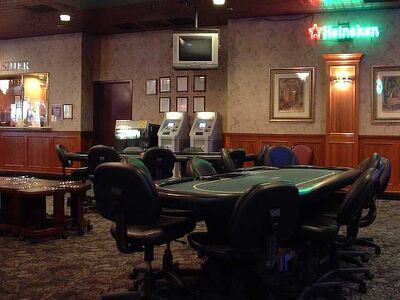 Atmosphere
Edit
A very pleasant, nice and wide open casino connected to a decent restaurant. The Rascals restaurant offers a standard American menu (and had good food for a reasonable, though not cheap, price), and the food is orderable in the casino. The bar is inside the casino and is open and friendly.
Neighborhood: In a decent shopping center on a busy street, it looks safe but busy.
Parking: Lots of parking in the shopping center of which Rascals is a part.
Tables and Chairs: 9-seat tables with nice felt and nice vinyl padding on edge. Clean commit line. Super-nice full leather office chairs for players.
Service and Comps
Edit
You're connected to a nice restaurant and bar with frequent waitress service.
Visited by MarkT in Jun 2006.
Community content is available under
CC-BY-SA
unless otherwise noted.